Keep It Fresh

In stock, ships ASAP
Made by women who care
Let's set the record straight: You're naturally amazing, so why settle for synthetic? 'Keep It Fresh' is the all-natural mist your intimate skin's been waiting for. This fragrance-free soothing spray doesn't mask but melds with your essence, offering a post-grooming skin TLC that's both vegan and oh-so-gentle. Refresh, meet your new go-to.


Refreshing-feel

Fragrance-free

Soothe skin

98% natural
Step1:Ensure your pubic area is clean post-grooming.

Step2: Hold the bottle about 6 inches away and spritz 2-3 pumps on your pubic skin. (Remember, not too close to your most sensitive spots.)

Step3: Let the mist settle and feel your skin thank you.

🌱 Aloe Vera: Your go-to for immediate soothing, especially post-hair-removal.

💧 Glycerin: Not just a hydrator but a skin balancer, helping you maintain your natural moisture levels.

FULL INGREDIENTS LIST

Free of fragrances, parabens, sulfates, and phthalates. Not tested on animals.
🇺🇸 USA / CA

Free shipping on orders over $60

- Standard shipping (3-7 days): $5.00
- Express shipping (2 days): $28.00

🇬🇧 UK

Free shipping on orders over £50

- Standard shipping (3 days): £3.00
- Express shipping (1 day): £5.00

🔁 RETURNS

We take pride in our skincare products because of their quality and proven effectiveness on thousands of women. However, every skin is different and we understand that sometimes, things just don't work out. For this reason, all of our products carry a 30-day return policy. Check our FAQ for more details!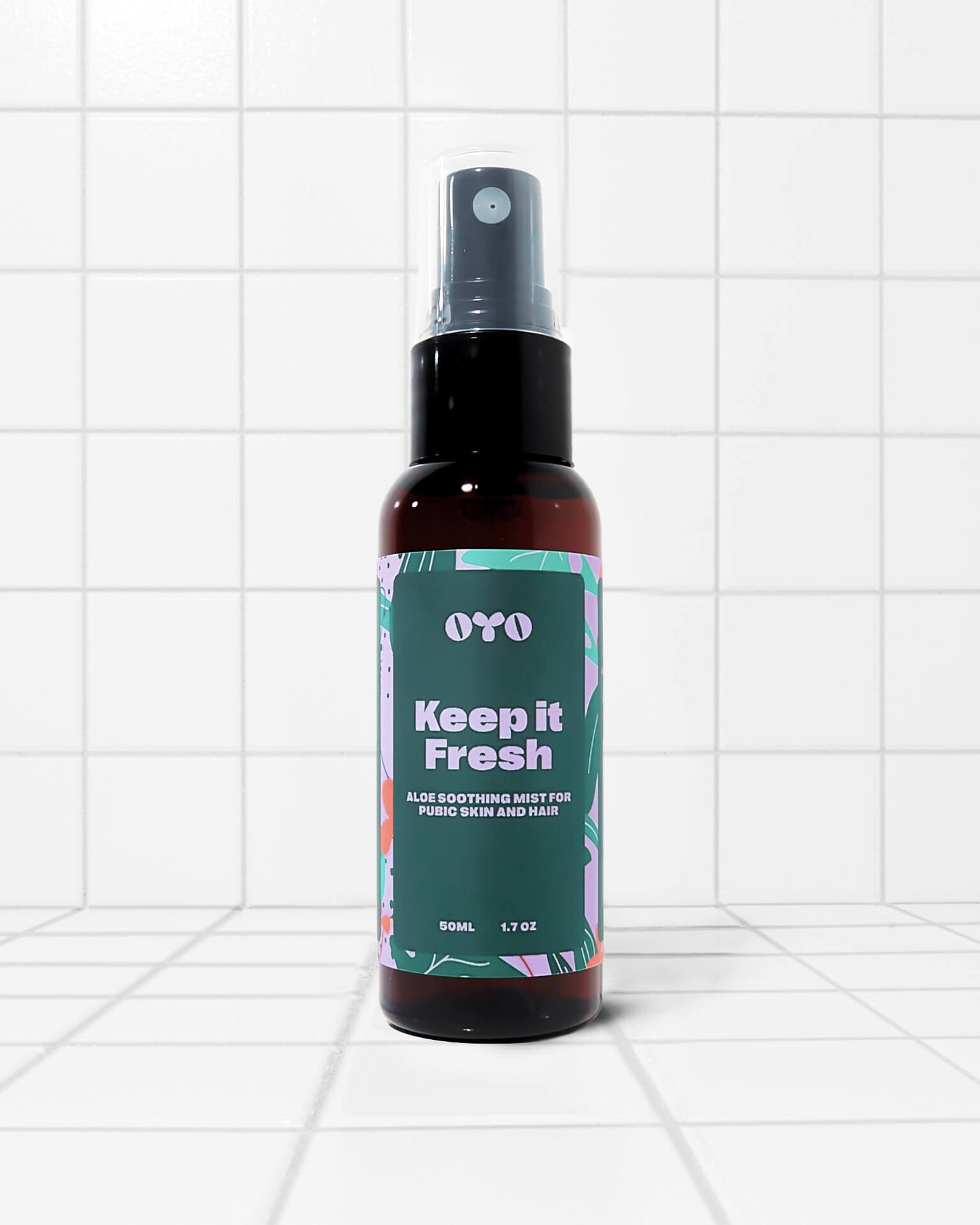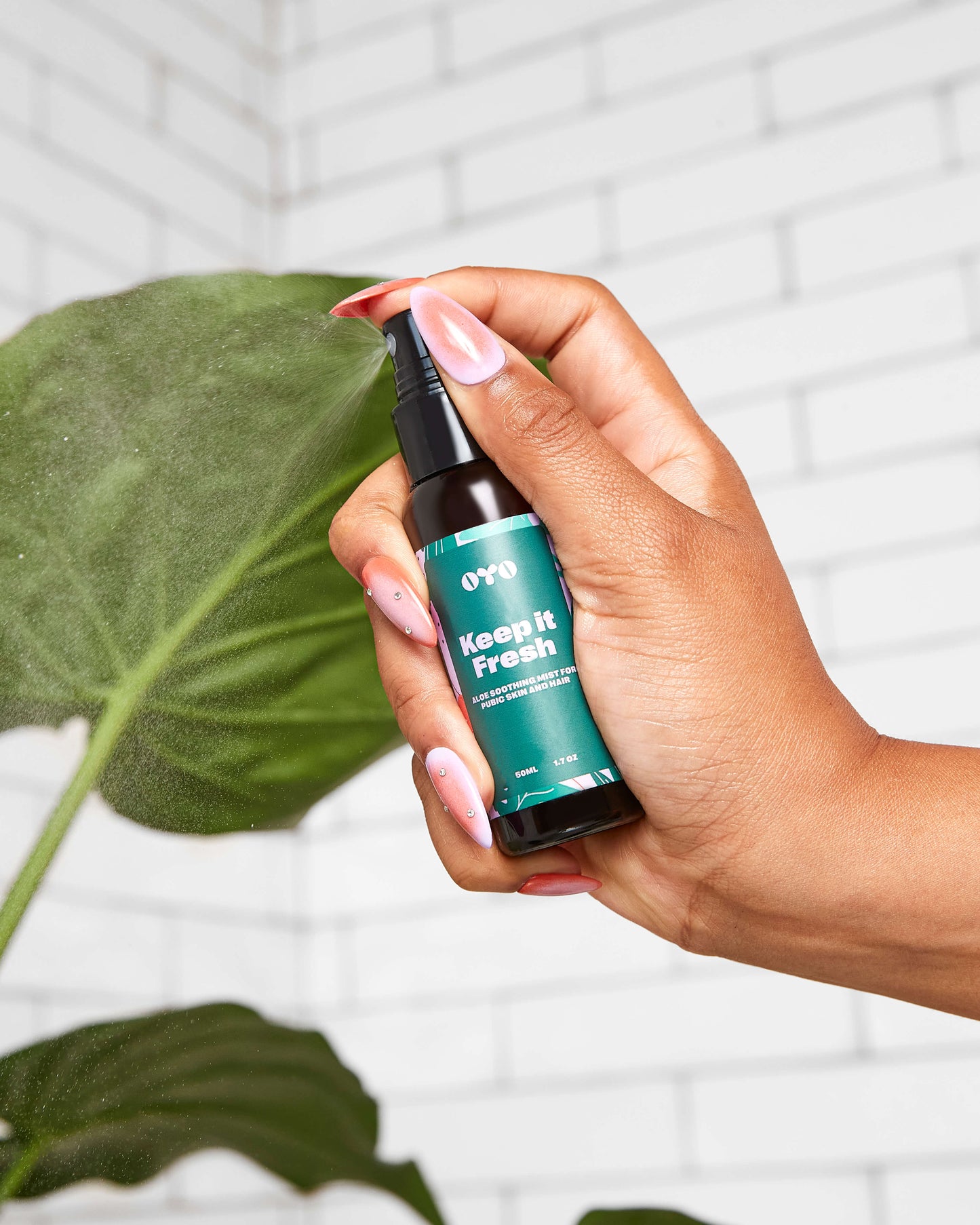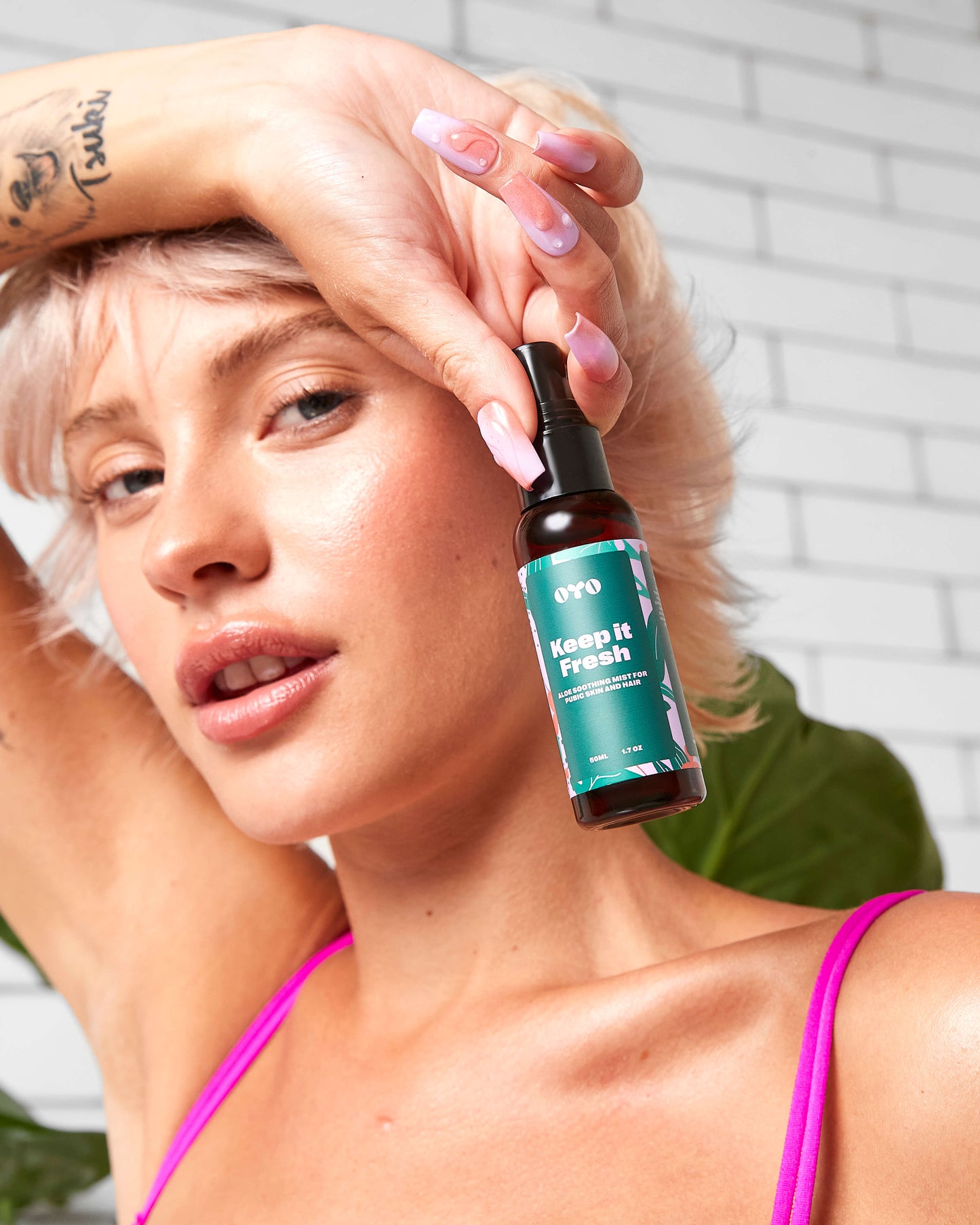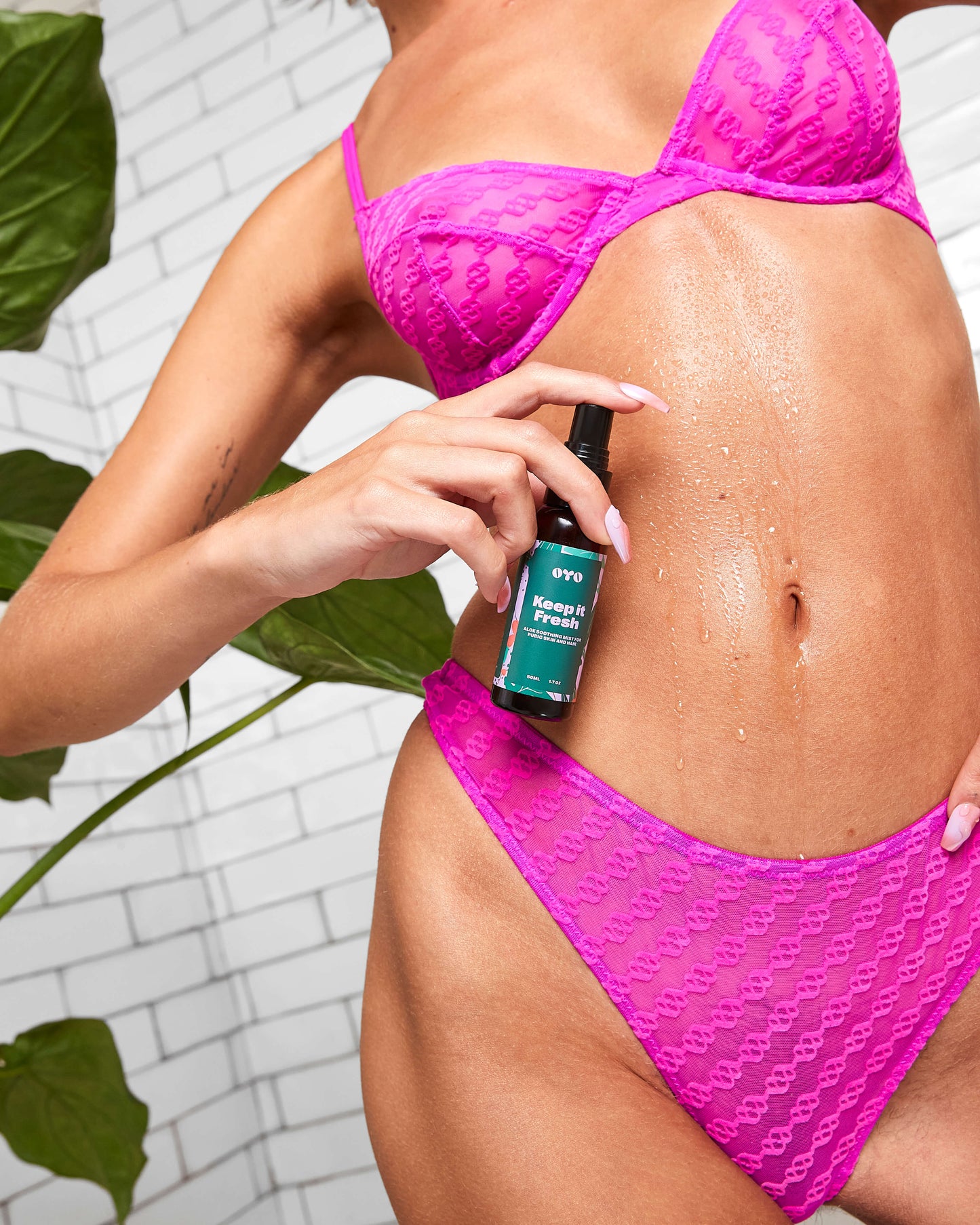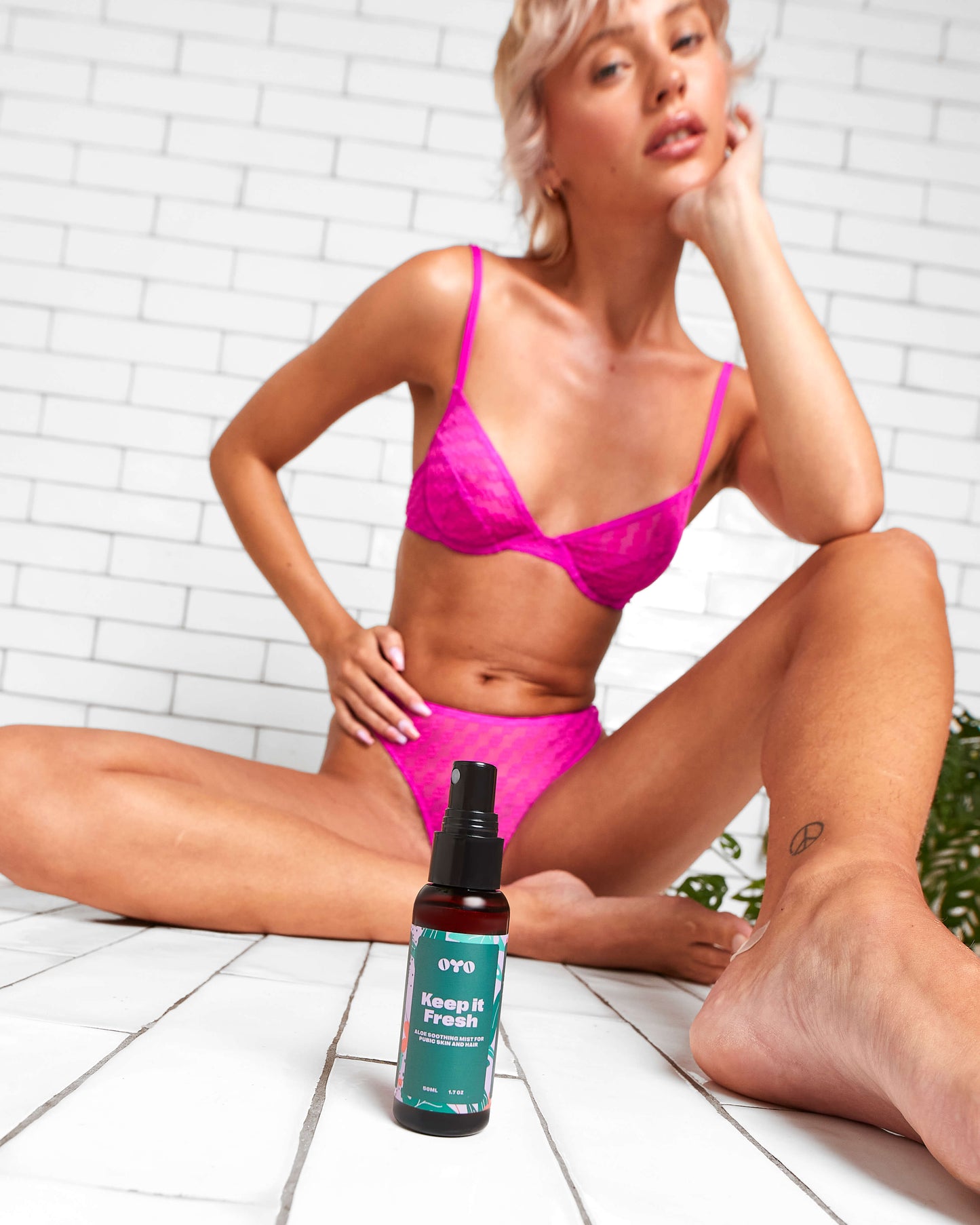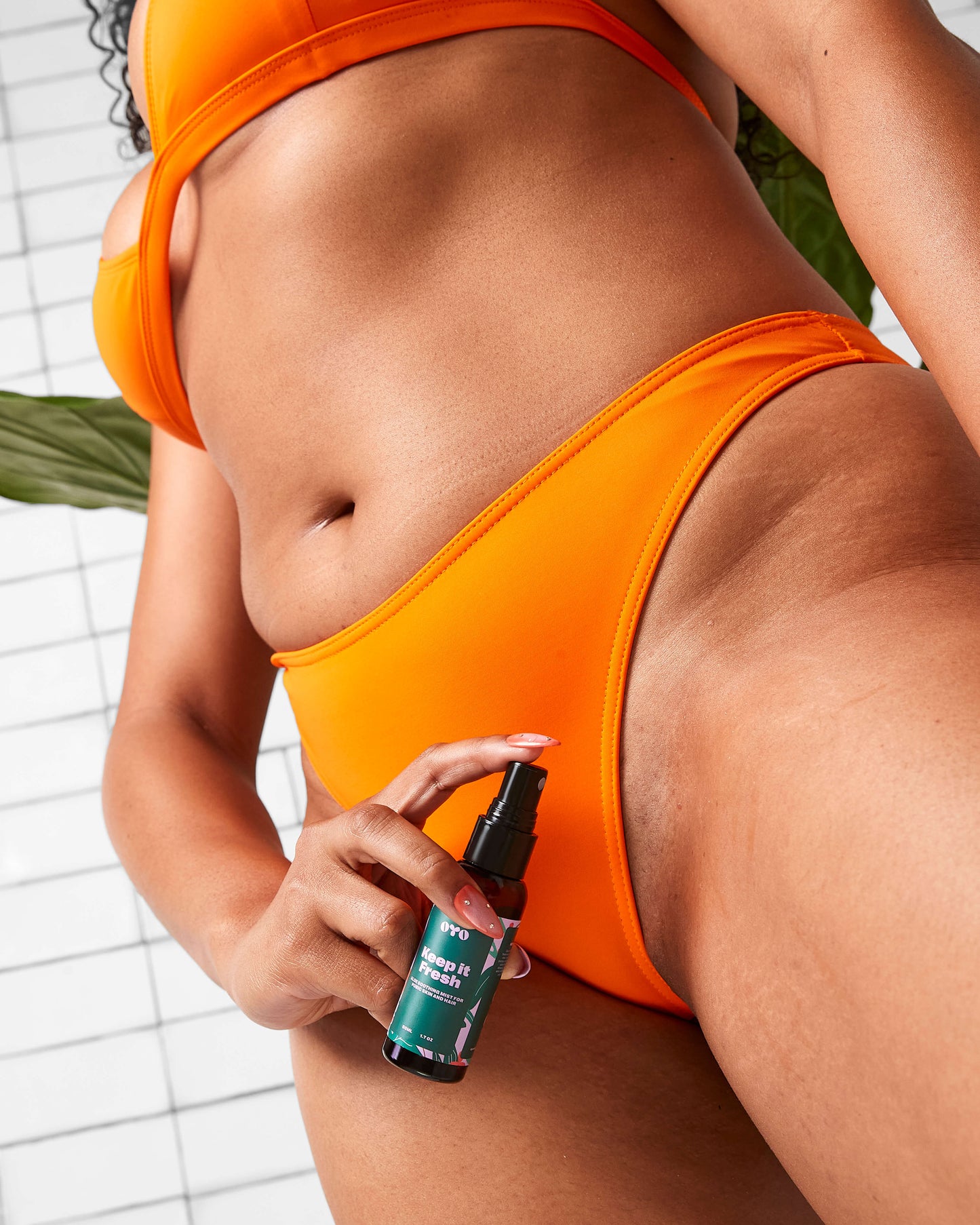 REMINDER - Unapologetically you is your best you.
Gals, this is the spritz your intimate zone has been waiting for! Made to refresh and soothe especially after grooming, it's like a spa day for your special area.
We're talking 98% natural goodness! No sketchy stuff, just pure, gentle ingredients like Aloe Vera for the ultimate post-grooming love.
No worries! 'Keep It Fresh' is completely fragrance-free. So you can feel refreshed without the unnecessary scents stealing your natural shine.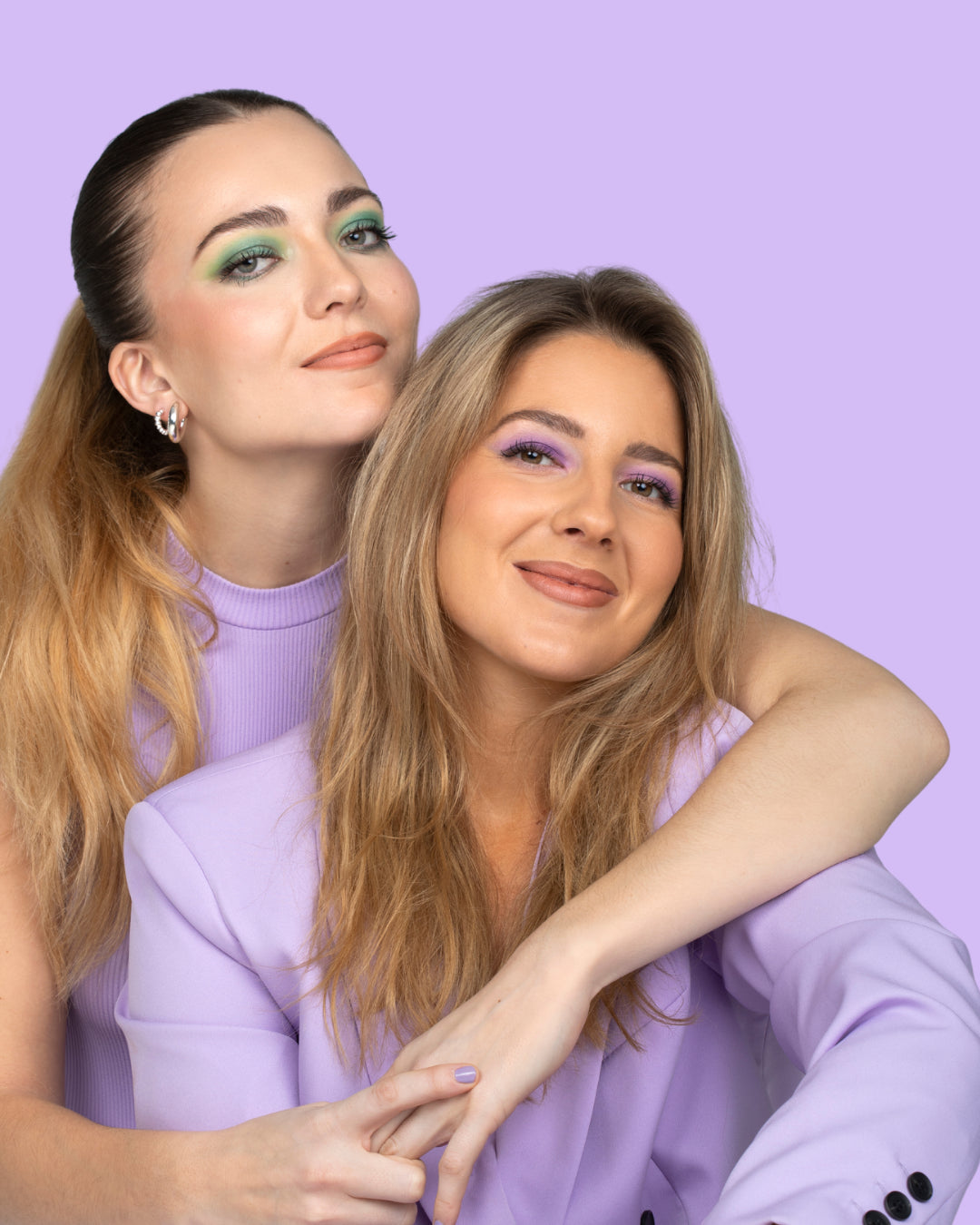 Meet the founders 💕
Like many great ideas, OYO was born over a glass of wine and a deep conversation.
While sisters Leonie and Lisa shared their struggles with pubic hair and skin, they wondered how many other women also felt uncomfortable speaking about these very normal struggles. They founded OYO to address these concerns in a natural, empowering, and ethical way. Together, they aim to help women around the world feel and look confident, everywhere.