2-Step Pubic Hair Removal Routine

In stock, ships ASAP
Made by women who care
This is for you if: you've nearly cried at a waxing salon, you can't seem to escape the dreaded shave bumps, or you dread bikini season for all the wrong reasons. Begin with "Bye Bye Bush" for a bump-free zone in mere minutes, and cap it off with "Keep It Fresh" mist to keep things balanced and beautiful. Vegan, natural, and dermatologist-approved for your peace of mind.

5-minute removal
No irritation

Hydrates skin

Smooth finish
BYE BYE BUSH

🌟 Vitamin E: The skincare hug your intimate area didn't know it was missing. Post-removal, it's like a soothing balm for your soul—oops, skin.

🌾 Pro-Vitamin B5: Consider this your hydration hero. It keeps the moisture locked in so you can say "bye-bye" not just to hair but to irritation too.

Full ingredients list

KEEP IT FRESH

🌱 Aloe Vera: Your go-to for immediate soothing, especially post-hair-removal.

💧 Glycerin: Not just a hydrator but a skin balancer, helping you maintain your natural moisture levels.

Full ingredients list
STEP 1: Bye Bye Bush

Prep your intimate area, then apply 'Bye Bye Bush' with the included spatula. Wait 5-10 minutes, scrape off, rinse, and enjoy silky smoothness.

STEP 2: Keep It Fresh

After grooming, make sure your pubic area is clean. Hold 'Keep It Fresh' about 6 inches away and spritz 2-3 times, being mindful of your most sensitive areas. Allow the mist to settle and relish the soothing sensation.
🇺🇸 USA / CA

Free shipping on orders over $60

- Standard shipping (3-7 days): $5.00
- Express shipping (2 days): $28.00

🇬🇧 UK

Free shipping on orders over £50

- Standard shipping (3 days): £3.00
- Express shipping (1 day): £5.00

🔁 RETURNS

We take pride in our skincare products because of their quality and proven effectiveness on thousands of women. However, every skin is different and we understand that sometimes, things just don't work out. For this reason, all of our products carry a 30-day return policy. Check our FAQ for more details!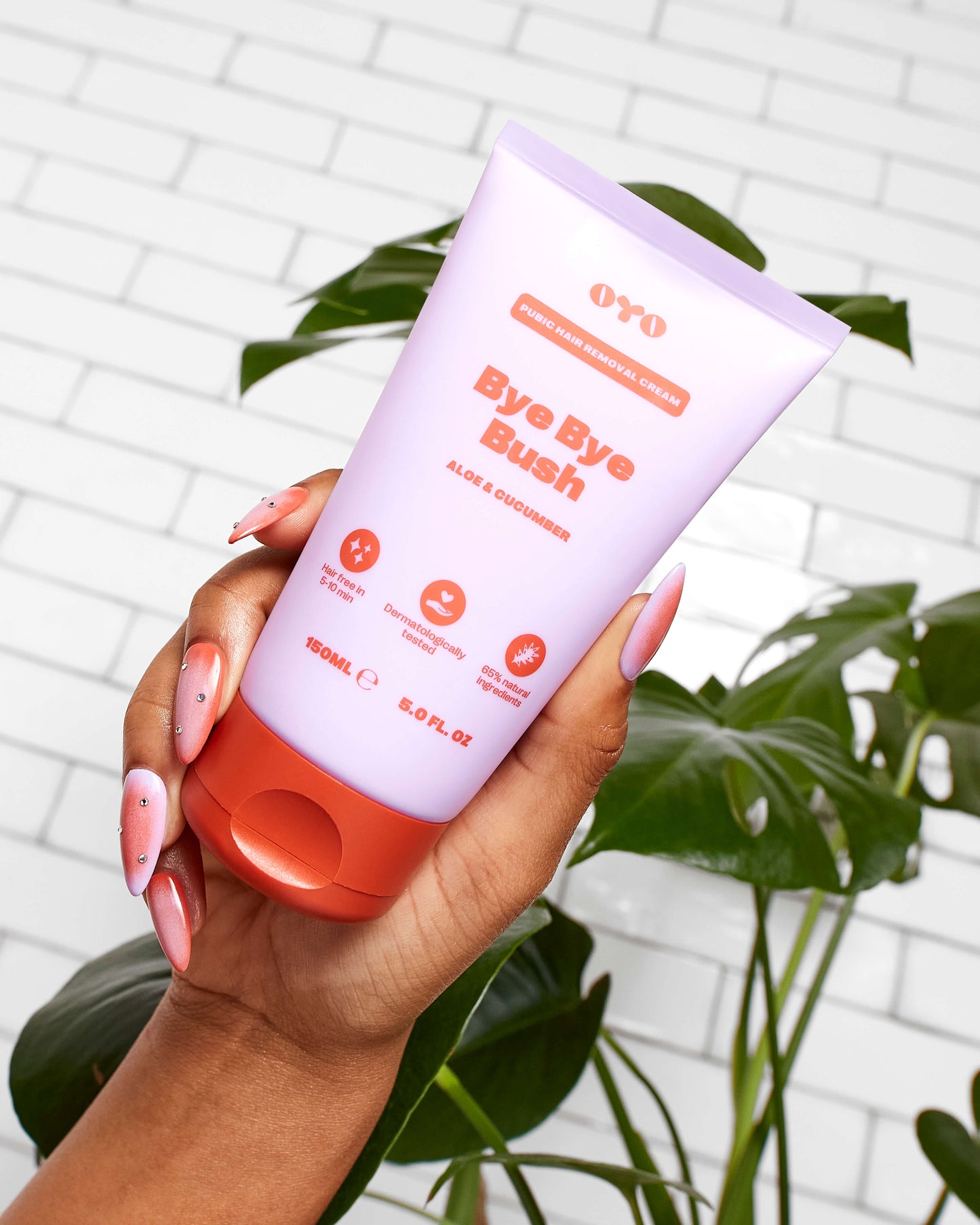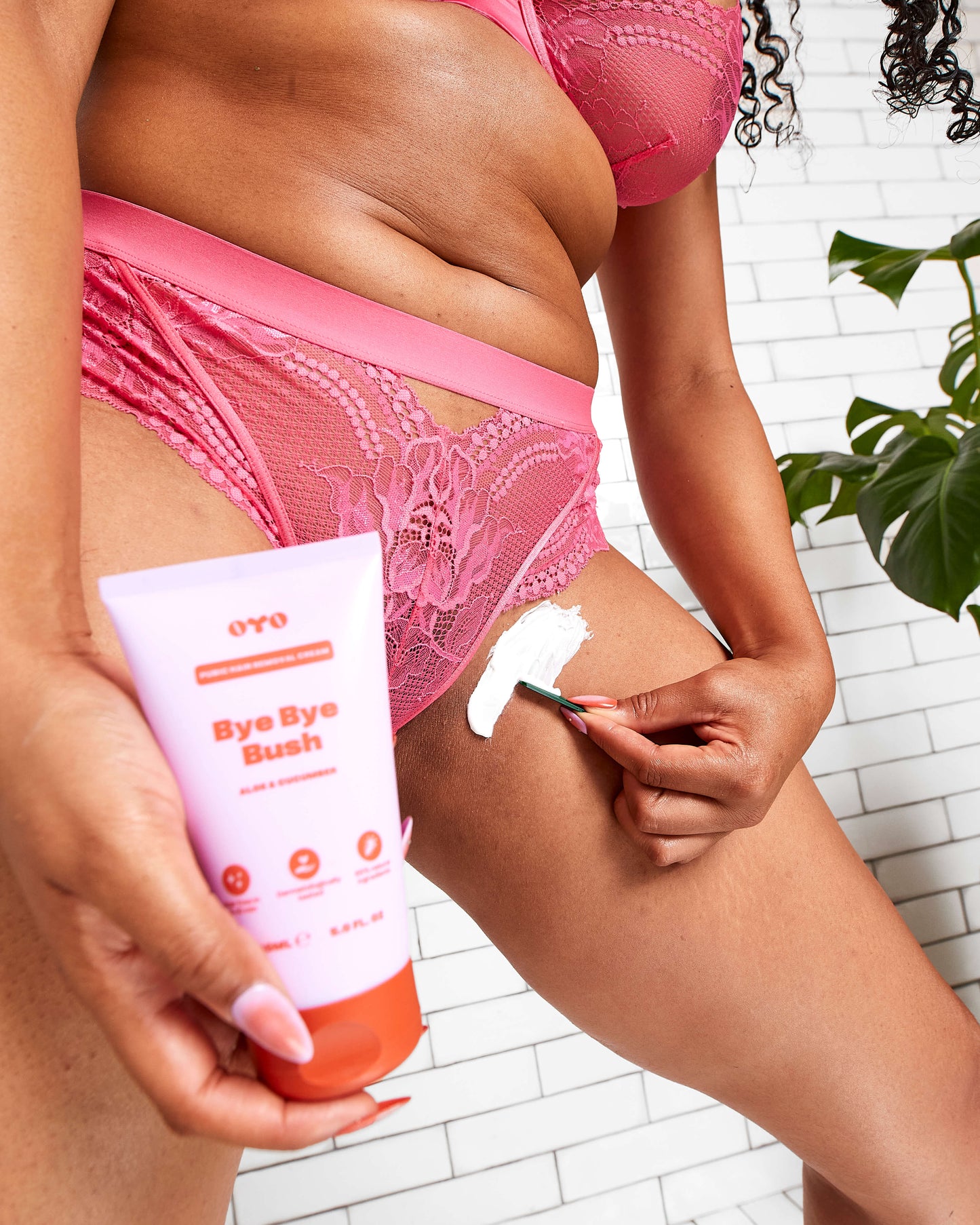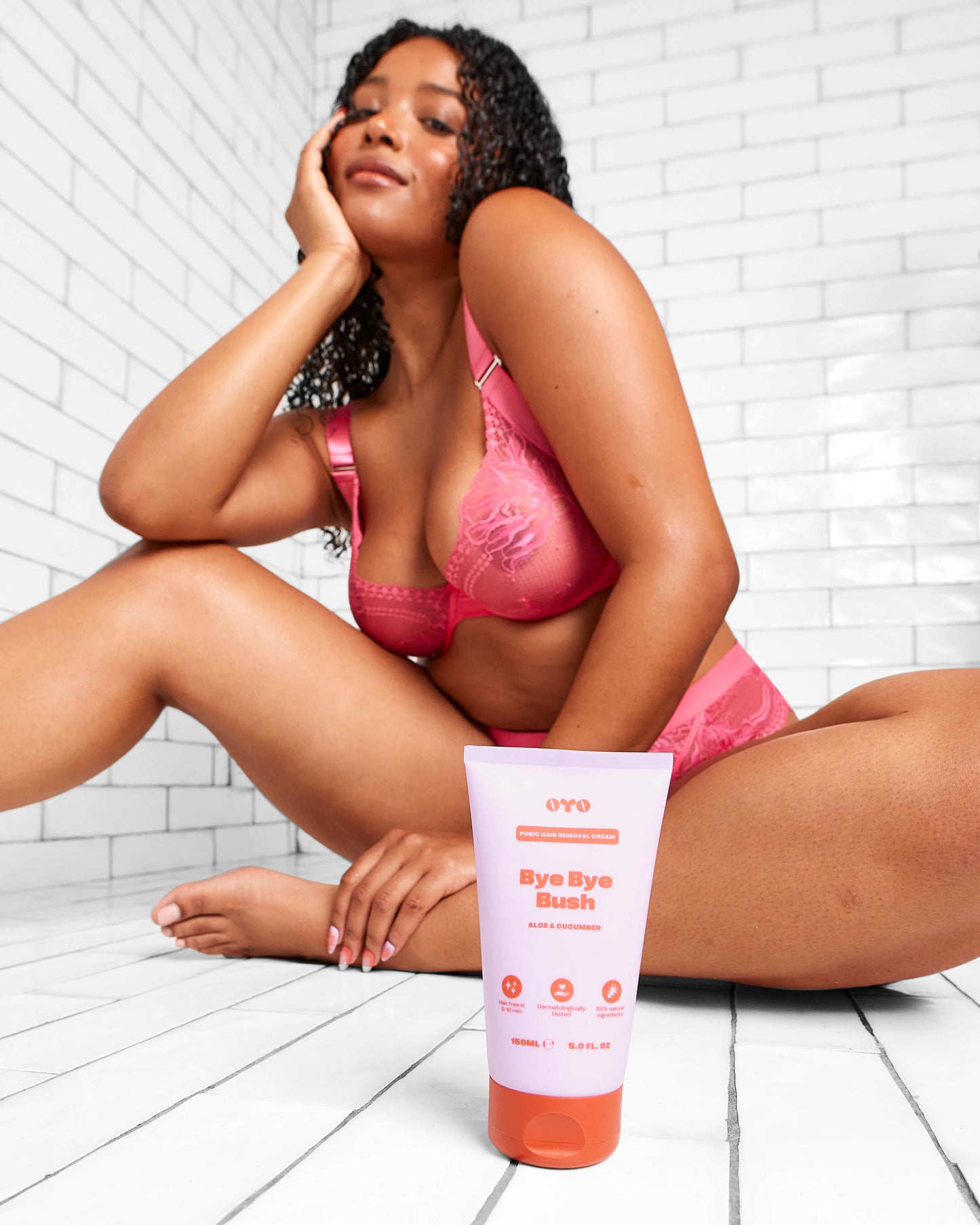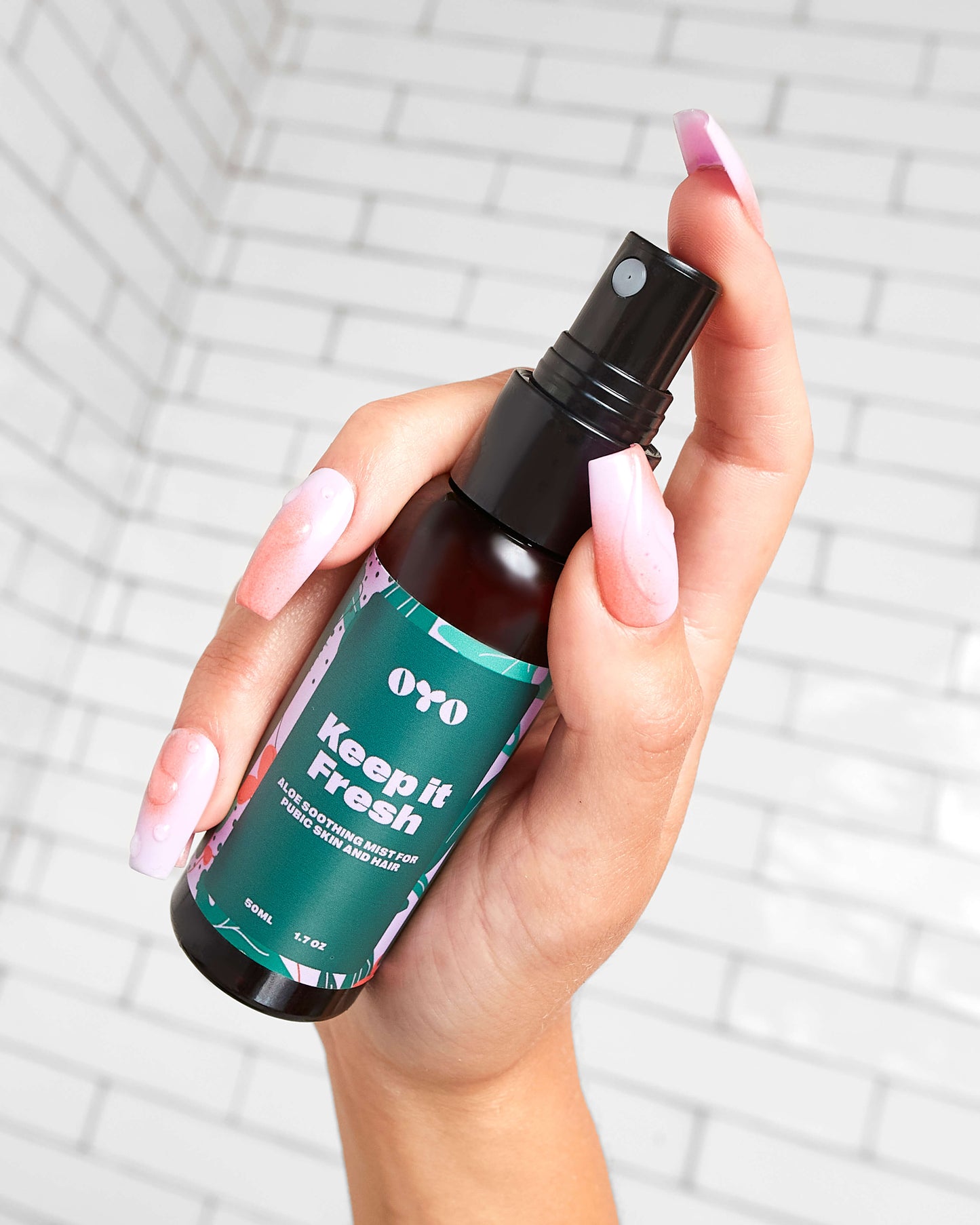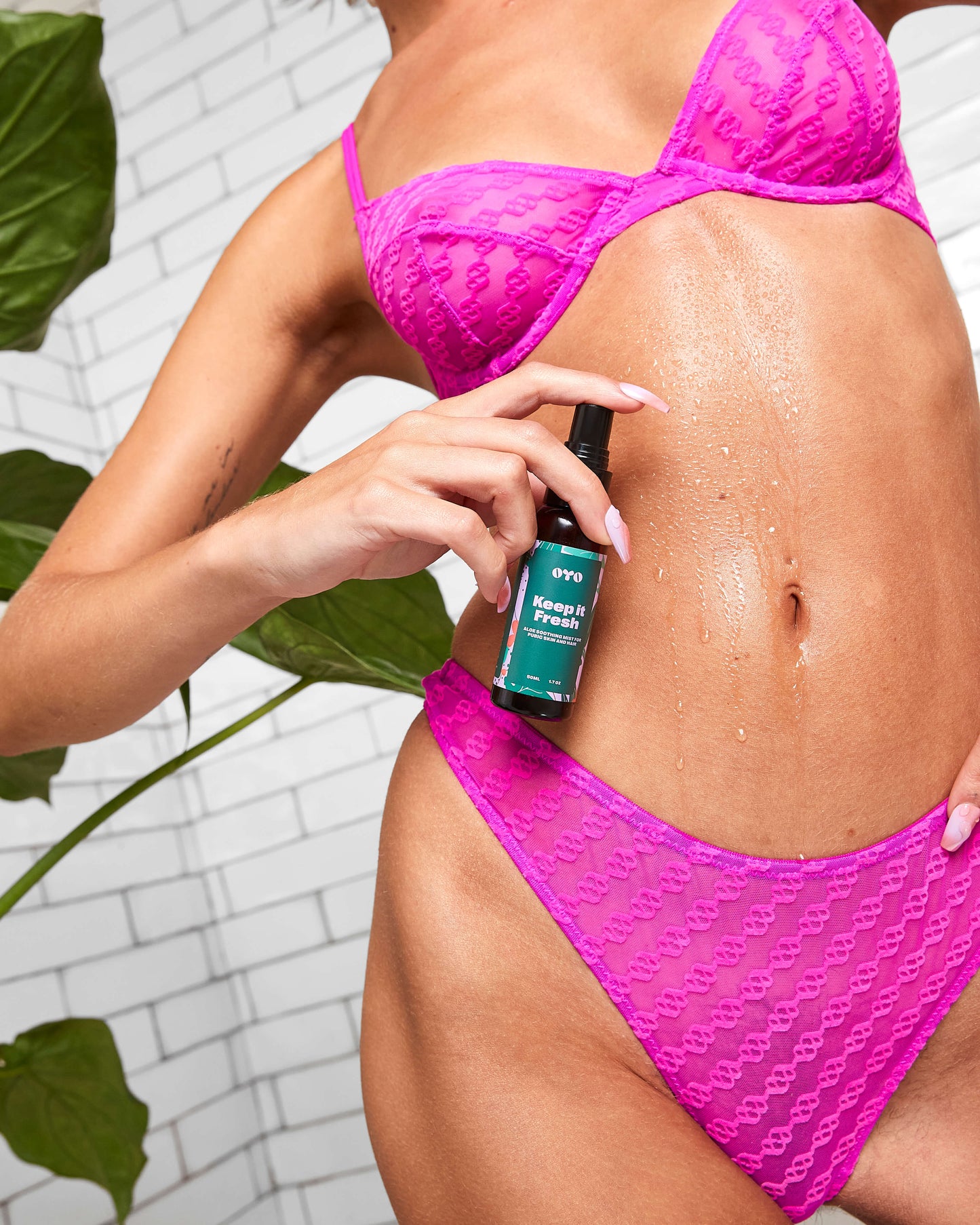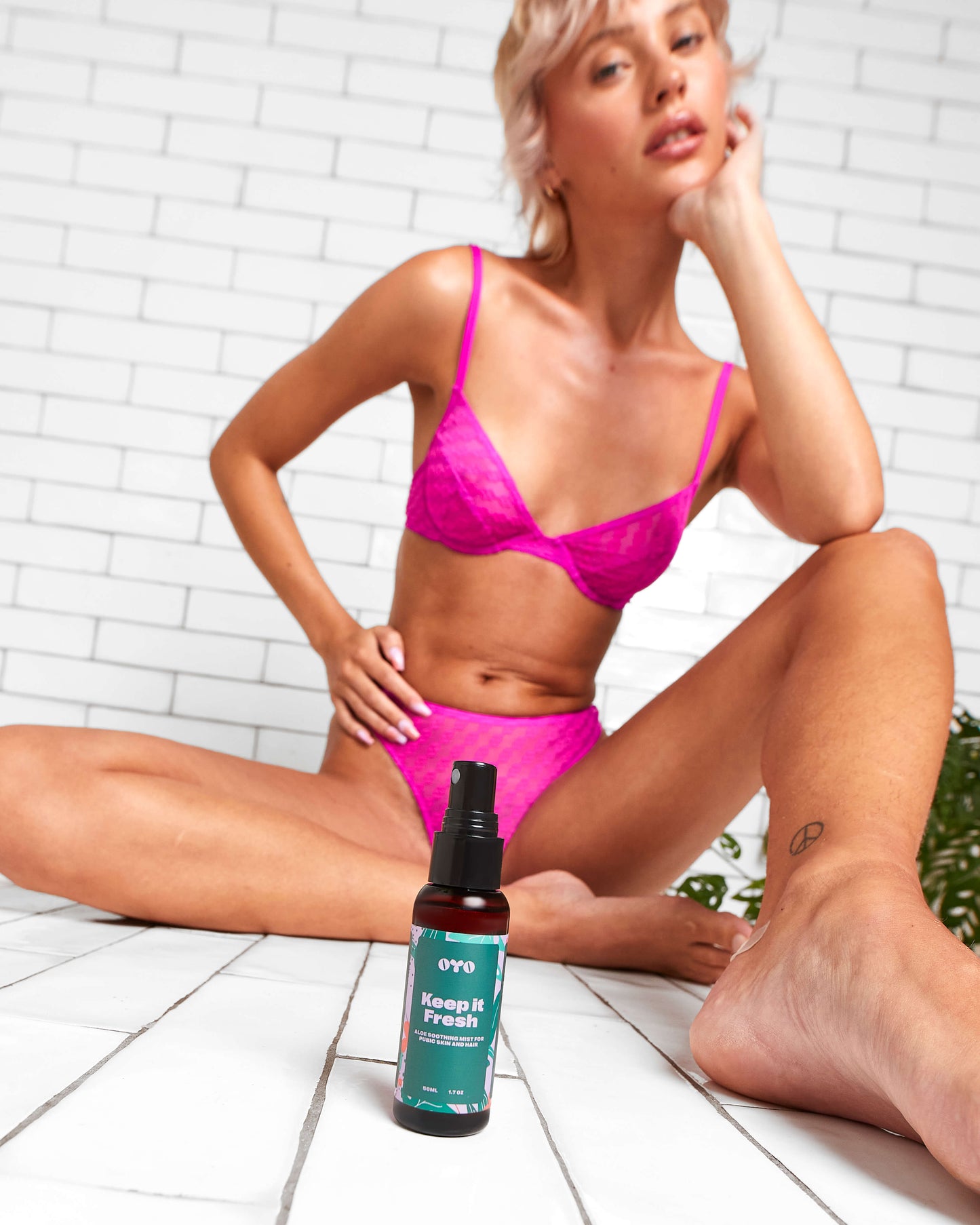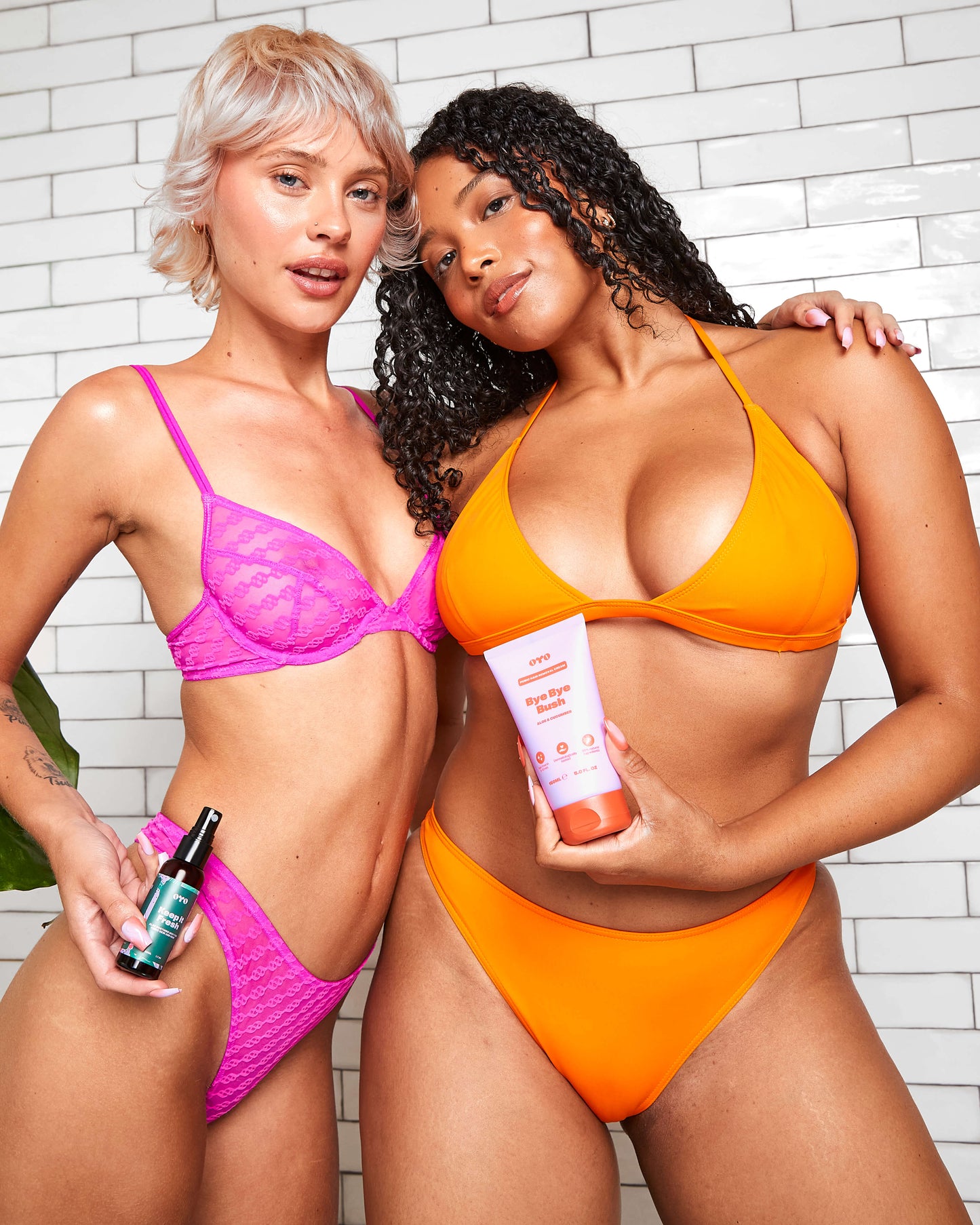 2-Step Pubic Hair Removal Routine
REMINDER - Unapologetically you is your best you.
Total 5 star reviews: 27
Total 4 star reviews: 0
Total 3 star reviews: 2
Total 2 star reviews: 0
Total 1 star reviews: 0
93%
would recommend these products
Ashley M.

Verified Buyer

Confidence Level: 100

Getting close and personal always had this small voice in my head worried about the bikini line. I've tried waxes, razors, you name it. Then I came across 'Bye Bye Bush' and girl, it was a game-changer! The quick and smooth results got my confidence soaring. Not only is it effective, but it also feels nurturing on my skin. It's like every date night, I've got this little secret weapon boosting my confidence. Thanks, OYO!

Amelia R.

Verified Buyer

Natural & Lush

I've been keen on natural solutions for ages because, let's face it, harsh chemicals aren't doing anyone any favours. Gave 'Bye Bye Bush' a go, and it's a total win. It's all smooth, bump-free, and super gentle. And those ingredients, Vitamin E and Pro-Vitamin B5, have really stepped up the game. My skin feels proper pampered and the redness after shaving? A thing of the past. Major props to OYO for this.

Nicole G.

Verified Buyer

City Life, Smooth Moves

As a black woman with that thick, curly hair, I'd been stuck in the shaving loop for ages. But with city life's pace, those pesky bumps and nicks from razors just weren't cutting it (pun intended). Then 'Bye Bye Bush' slid into my routine. Five minutes and a simple spatula swipe later, and boom – the smoothness I crave, minus the fuss. Same sleek results, zero bumps. Honestly, this is a game changer for me. Feeling unstoppable, OYO!

Laura B.

Verified Buyer

Gentle Transformation

It's not often I find something that truly understands my skin's needs. 'Bye Bye Bush' is subtle, yet so effective. It has made my self-care routine feel even more special. It's a gentle transformation from those razor days, making everything smoother without any fuss. A beautiful find for someone like me.

Jess P.

Verified Buyer

No More Razor Rumble!

Got a cheeky secret to share – back in the day, my ol' razor and I had, let's say, some disagreements. Especially around the bikini line! But 'Bye Bye Bush' iss like the bestie I didn't know I needed. Made me swap out the razor dramas for smooth-sailing. And that one time I had a surprise hot-tub invite? Lifesaver! My skin felt just wow, and I hopped in without a second thought. Big thumbs up, OYO!

Chloe S.

Verified Buyer

Leggings on Point!

Every gym gal will get me – that little unease about the bikini line when you're in the middle of a workout. Honestly, it used to play on my mind a bit. Slapped on 'Bye Bye Bush' after a pal recommended it, and things just shifted. Now, I breeze into the gym like I own the place. Post-workout, slap this on, and I'm ready to rock those tight gym leggings. Can't thank OYO enough. Absolute life-saver.

Leo X.

Verified Buyer

Gentle giant!

Tested this and it's fantastic. Gentle on my sensitive skin, yet powerful.

Matthew E.

Verified Buyer

Simply effective!

Bye Bye Bush tester here. It's effective. No irritations or anything. Just smooth skin.

Ava U.

Verified Buyer

From doubter to fan

Tested this gem. Never believed in these creams. Now? I'm sold!

Ben I.

Verified Buyer

A skin miracle!

As an OYO enthusiast, testing this was natural. It delivers! Smooth skin in minutes.
Reviews Loaded
Reviews Added
Absolutely! Our formula is designed to effectively tackle all hair types, including thick ones. If you do have particularly thick hair, you might want to leave it on for up to 10 minutes for optimal results.
Many creams are either ineffective or irritate the skin. "Bye Bye Bush" offers a unique blend of effectiveness and gentleness with a 150ml tube specifically for the intimate area.
We understand your concern. While it's challenging to create an entirely natural hair removal cream that's also effective, we've formulated "Bye Bye Bush" to be as natural as possible. It's 65% naturally derived, making it gentler than many alternatives out there.
Gals, this is the spritz your intimate zone has been waiting for! Made to refresh and soothe especially after grooming, it's like a spa day for your special area.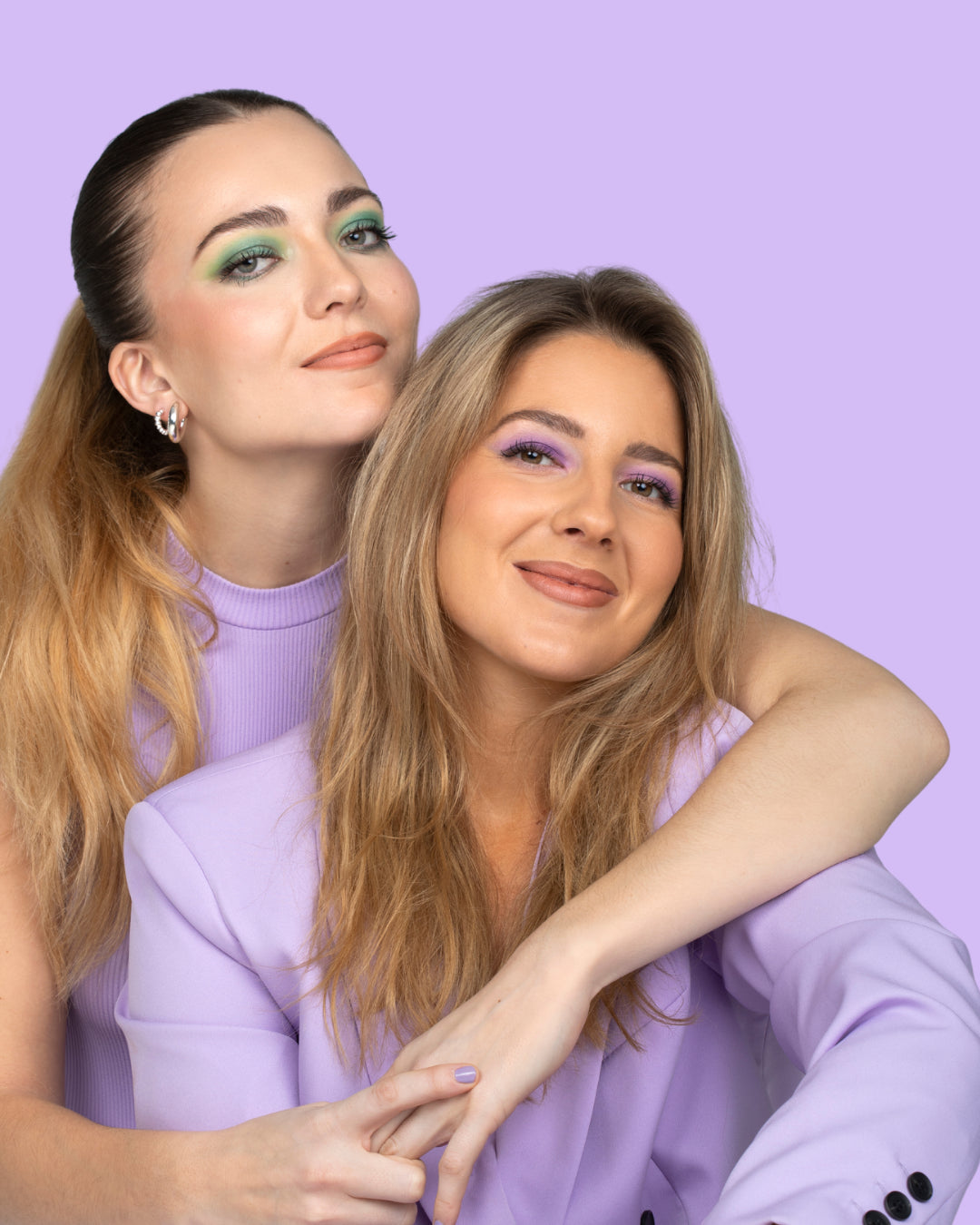 Meet the founders 💕
Like many great ideas, OYO was born over a glass of wine and a deep conversation.
While sisters Leonie and Lisa shared their struggles with pubic hair and skin, they wondered how many other women also felt uncomfortable speaking about these very normal struggles. They founded OYO to address these concerns in a natural, empowering, and ethical way. Together, they aim to help women around the world feel and look confident, everywhere.